Kevin Vanderveen – Pastor of Preaching and Teaching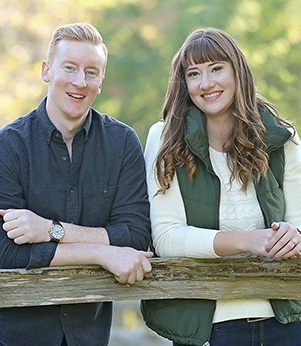 "Good theology puts this knowledge of God on public display. It resists allowing theology to degenerate into rhetoric, a theology merely of words; it seeks the heart of the matter, knowing God in order to worship him, love him, and serve him. Such theology is never a dry and academic exercise; it is eminently practical and superlatively fruitful for life."

Herman Bavinck
I love good theology, and I believe that it is deeply transformational and moves us toward knowing, worshiping, loving, and serving God. I am also grateful that I am in a position to put this into practice every day in my work, and I'm thankful to be a witness of the ways in which the truth of the gospel is transforming the church. My wife and I have been with this community for the past three years, and we are grateful for the ways that we see God at work in our lives and in this church community.
I graduated from Kuyper College with a major in Pre-Seminary and Biblical studies and a minor in Greek and in Communication. After graduating from Kuyper college, I attended Calvin Theological Seminary where I graduated with a Masters of Divinity and was ordained into pastoral ministry. I started in pastoral ministry working at Covenant Christian Reformed Church where I served as the Pastor of Community, and I served in that capacity for just over three years. During my time at Covenant, I grew in my love for theology and my desire to understand and facilitate spiritual formation in the church. This growing love and desire led us to make the transition to Duncan Christian Reformed Church, and this led me to earn a Doctor of Ministry in the area of spiritual formation. My dissertation is titled, Prayer as an Eschatological Activity: Restoring the Imago Dei through Prayer. It is my hope and desire to see the church transformed and the kingdom built through faithful ministry.
In addition to pastoring full-time, I am on staff with the Cowichan Valley Capitals hockey team as their chaplain. I am part of an organization called Hockey Ministries International, which equips chaplains to share the good news of the gospel with their teams. Being part of the Capitals staff has allowed me to be part of the broader community in a meaningful way, representing Christ and the message of the gospel.
Beyond our work, Jessica and I love the outdoors. We love that we live in a place where we can go camping, hiking, and backpacking, We love to explore new places, and we enjoy taking on new challenges. We love where we live, and we are thankful to be part of this community.
What is the role of the Pastor of Preaching and Teaching? Read the Pastor of Preaching and Teaching – Role Description (PDF)
Dan Schultz – Pastor of Discipleship and Mission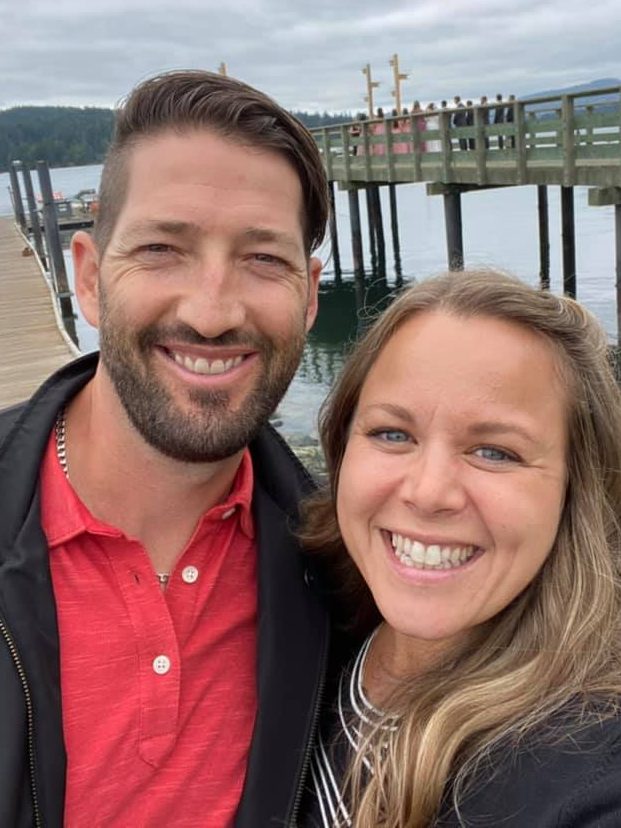 My name is Dan Schultz and I have been on staff at Duncan CRC since November 2021 as the Pastor of Discipleship and Mission. My desire is to Encourage, Equip and Empower our community to make a Kingdom impact wherever we are and whatever we do, at home, school, work, church or community. "Whether you eat or drink, do it all for the glory of God" 1 Cor. 10:31
Born and raised in Edmonton, I attended NAIT to become an Instrumentation Engineer Technologist and worked in the oil industry for 3 years. After marrying my "island girl" Laura in 2005, we attended CBF Bible School in Fritzlar, Germany. Coming back, I entered ministry while attending Vanguard College in Edmonton. I served at Grace Point Church of God for 12 years in youth, young adults, sports, community, worship and staff ministries. I graduated with my Masters of Divinity from Taylor Seminary in 2021. We moved to Duncan in 2020 following God's lead.
Laura and I have two girls, Lydia (2011) and Emmy (2013), that are full of energy and character. We love hiking, camping, and playing games together. I personally love most sports and being active. I find sports to be an amazing entry into building relationships, with people from all walks of life. I am energized by great conversations and look to follow Jesus by loving God and others.
What is the role of the Pastor of Discipleship and Mission? Read the Pastor of Discipleship and Mission – Role Description (PDF)
Renee deBree – Office Manager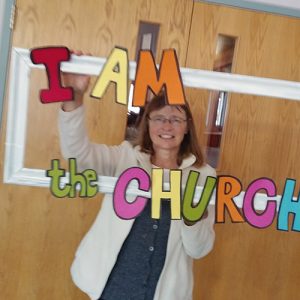 Renee is in the church office from 9 a.m. to 12 noon – Tuesday to Friday. Her voice is the first heard in welcome when you phone here. She publishes the weekly church bulletin. People who want to use the church building can make arrangements with her.
Volunteers
Duncan CRC has volunteers who look after everything from leading and planning Sunday services, to organizing and leading the various activities and groups that take place.
Council
Duncan CRC is led by a church council made up of elders and deacons who are responsible for managing and overseeing the church.